Rent Party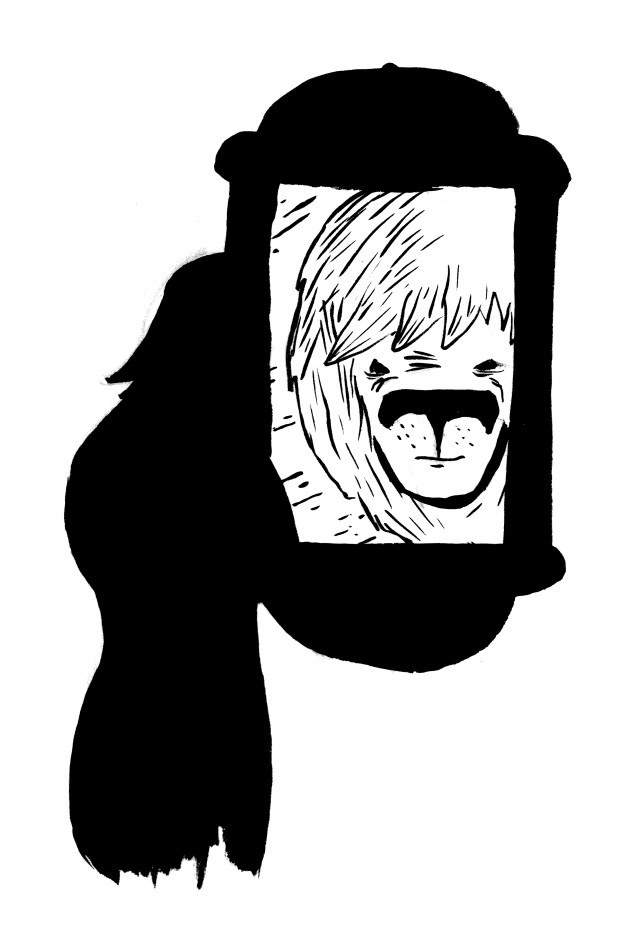 The guy's apartment was this storefront that had been renovated to be lived in as a studio space, so to get in you had to get past this thick steel door – the kind of door that was made to keep people out. Rivets and everything. The front room was the old sales floor. It was huge and painted this light gray blue, with his big fuzzy orange and red couches right in the middle of the space. It was very chic, like it should be on an album cover for some Scandinavian folk rock band.
He lived downstairs from my friends, and sold lotions and books about how to make paper bicycles, things like that. His name was Leo, and his hair was a corn shock of dirty golden colors, like his namesake.
But I was an actual lion.
Jade wanted to buy a book about how to rebuild France, and some cinnamon hair cologne. But then she didn't have her purse, as it was back upstairs. She didn't say, Oh hey, I'm gonna run and get it. Instead, she just left. With the items. And didn't come back.
Leo and I waited on the orange couch for her, and he looked at me.
"I suppose you want me to go and get your stuff, right?" I said.
"Well, I mean, otherwise she basically…or pay me for them or something," he said.
I went upstairs to Patty and Ted's. Jade was sitting at their Formica kitchen table, one perfectly scuffed ballet slipper hanging off her neatly dangling foot. Ted was fixing a lamp. Patty was at work.
"Hey, are you going to go pay that guy?" I asked her.
"Oh no, I don't have the money for it. I'm broke," she replied.
"But, are you going to give him the stuff back then?"
"No, why would I do that?"
"Because you just stole from him."
"So?" She looked at me with a completely open face, no trace of sarcasm or messing around.
Ted just watched us both.
"So you can't just go around stealing from neighbors. Ted lives next to the guy. We're going to see him all the time. You just ruined that."
Oh, fine. She fixed her shoe and got up.
"Oh, fine. Whatever. I'll go give it back." She slung her little camel leather satchel over her head, and pulled at her ponytail.
"Thank you," I said. "When you come back, we'll go get Dark & Stormys."
But she never came back.
READ THE REST OF RENT PARTY IN SN4: THE FIFTH OF NOVEMBER. CLICK TO BUY.
Comments
comments